The Current Mayor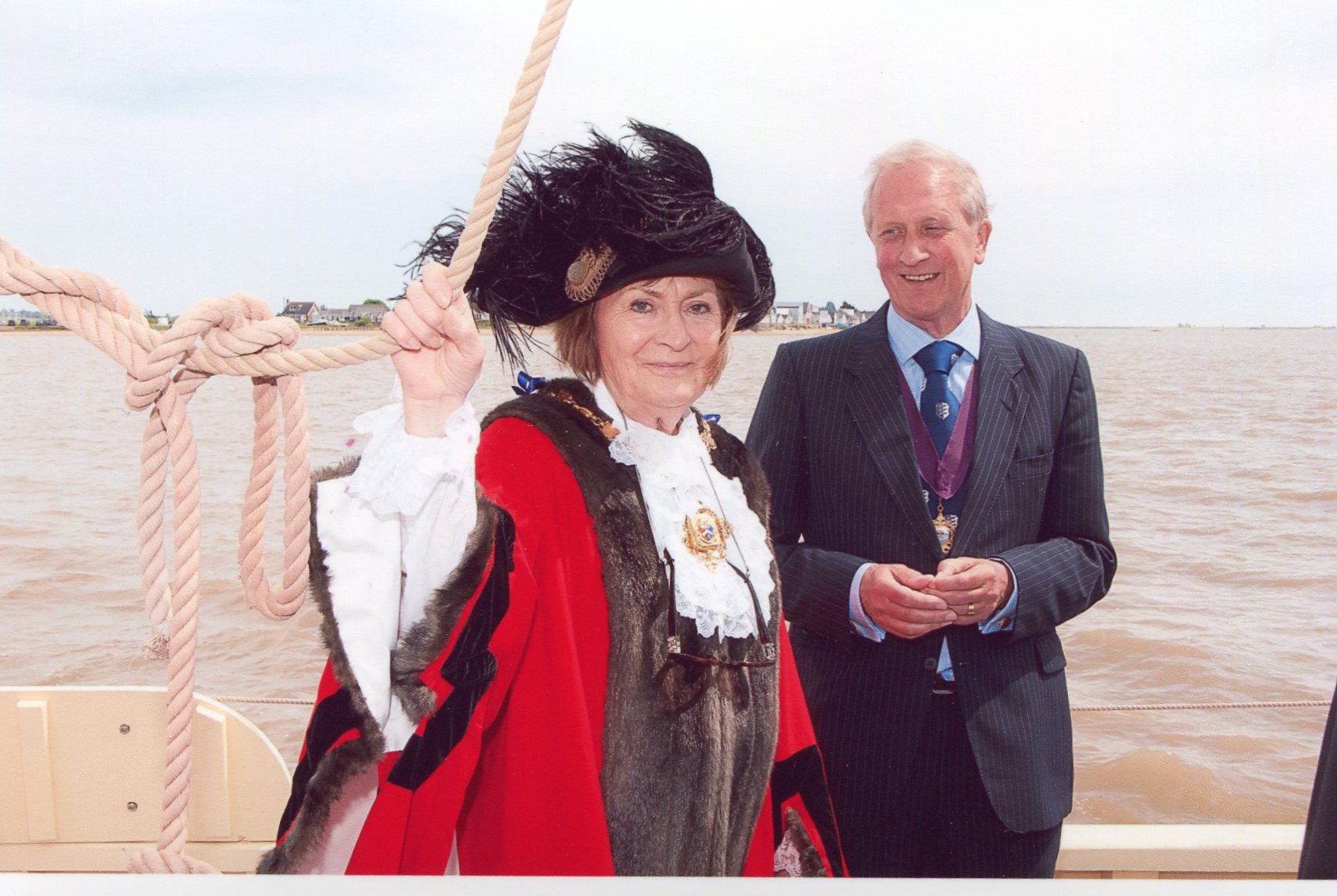 Cllr Dixon (Roz) was born in Singapore and refugeed in Australia following its fall. She arrived in England at the age of 4.
Roz, was educated at Moreton Hall, Bury St Edmunds in Suffolk and then at Roedean in Sussex. This was followed by Finishing School in Neuchatel, Switzerland and Bryam Shaw School of Art in Nottinghill.
Roz, obtained a BA Honours in Drama from Kent University, a diploma in Cymatics and Bio-Sonic Therapeutics (sound therapy) via the Bretforton Trust and Diploma in Creative Arts and Therapy from the London School of Dance. And finally, a diploma in Reflexology from Thanet Technical College.
From 1967, Cllr Dixon was a self-employed antique dealer based in Wye, Kent. This was followed by working in therapy using puppets and then as a Cymatic therapist and latterly as an Integrative arts therapist. Now retired, Cllr Dixon was elected as a Thanet District Councillor for Dane Valley in 2015, and is very involved in local organisations such as Friends of Margate Cemetery, Monkton Nature Reserve and until recently, Dr Peetes charity. Cllr Dixon is on the Millmead Management Committee.
Cllr Dixon served two terms as Deputy Mayor of Margate and is the very busy current Mayor of Margate. Her chosen charities for 2017 are the Jet programme of Porchlight, which helps homeless people gain skills to enable them to access the work market, and the local RNLI.
Cllr Dixon is very interested in Nutrition and Mental Health, and is active in trying to arrange the provision of secure tenure housing for those suffering from schizophrenia, together with support by means of further education and training.
Her hobbies include gardening, 'ponds' and the keeping of chickens.