Margate Ambulance Corps Cheque Presentation - 01 Jun 15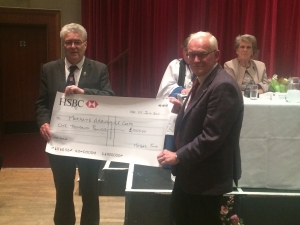 The Mayor John Edwards have worked alongside this great group of volunteers and understand the costs to keep this excellent service going , so decided that Margate Ambulance Corps would be one of his chosen charities for 2014/2015.
The Margate Ambulance Corps still provides a service to the local community, supporting local events, they have been going for 134. They supply first aid cover to many events around the Margate area, from carnivals to fun walks. Their expertise can provide your event with a dedicated team of volunteers.
The Mayor Presented Margate Ambulance Corps with a cheque for £1000, which will contribute with the running of the service.
For more information about the Mayors Fund please click here.