Blessing of the Seas 2016 - 10 Jan 16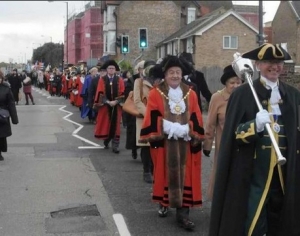 We were certainly blessed with the weather for the Blessing of the Seas. There was an excellent turn out for this annual event.
There is a tradition where the Mayor of Margate give olive leaves to the Greek/Cypriot dignitaries, these leaves are taken each year from the olive tree in Marine Gardens.
The Town Mayor Cllr Robin Edwards would like to thank everyone that came along and join in with this wonderful tradition.