Winter Warmer - 23 Jan 16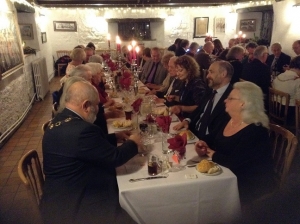 The nights are certainly colder in January and what better way to warm yourself up with a hearty meal in a 14th century mansion, Salmestone Grange.
A great evening was had by all, whilst funds were being raised for the Mayors Charities and everyone was a great deal warmer by the end of the night.
For more information about the Mayors Fund please click here.