CHERNOBYL CHILDREN'S LIFE LINE VIST TO MARGATE - 20 Nov 16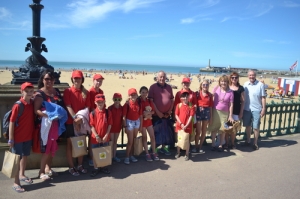 On Monday 18th July 2016. The Worshipful the Mayor of Margate, Deputy Mayor and Consort were joined on the Margate Sands for a 'Day at the Beach' by a group of children who are affected by the aftermath of the Chernobyl nuclear disaster. The children had an amazing time and loved every minute of their visit. The Mayor gave out some goodie bags for their journey home that was very well appreciated by all the children.
Download ➜
For more information about the Mayors Fund please click here.