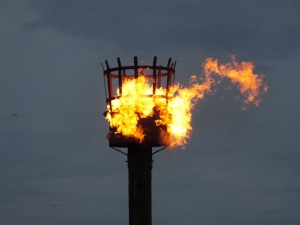 Today saw the celebration of the Queens 90th Birthday and across the country towns were lighting beacons to celebrate.
The Mayor of Margate, Cllr Robin Edwards and the Charter Trustees wanted the town to be part of this momentous occasion.
The Mayor, accompanied by the Mayoress Mrs Dorothy Collins and the Deputy Mayor Cllr Rosamund Dixon, read out Prince Charles Proclamation, which the Prince of Wales had read out earlier in the day as a dedication to his mother the Queen.
Honorary Burgess Mick Tomlinson was instrumental in ensuring that the spark set the beacon ablaze and the Fire Service was on hand later to tame the windy flames.
We are grateful to all that attended a very blustery occasion to help mark a very significant event.
Photograph courtesy of James Brazier.